Howell Paving, Inc. is a heavy highway contractor primarily in central and southern Illinois. We specialize in asphalt and concrete paving, bridge rehabilitations, and site preparation.
Our project expertise ranges from parking lots to multi-year interstate projects. Howell is a prequalified contractor with the Illinois Department of Transportation. We operate 6 asphalt plants strategically located throughout central and southern Illinois. Howell focuses on all simple or complex jobs with the same degree of care and exacting standards. Contact us if you are interested in joining our organization.

Background
Howell Asphalt Company was founded in 1951 by Virgil Howell. His vision and commitment to the construction industry laid the groundwork for longevity and growth. In 1969, Virgil's son-in-law Charles Adams joined the business and furthered Howell's quality and growth trajectory. In 1977, Howell Paving, Inc. was founded and reorganized into the primary construction company. Charles Adams orchestrated additional growth in the purchase of General Contractors, Inc. (Est. 1977) in 1998, the acquisition of Wabash Asphalt Company (Est 1967), and the founding of Prosser Construction Company in 1997. Holly Adams, Virgil's granddaughter, joined Howell in 1996 and continues managing Howell for a third generation.

Insurance
Howell Paving, Inc. carries full insurance coverage, including Auto, General Liability, and Inland Marine, and Workers Compensation.

Commitment
Howell Paving is dedicated to meeting the expectations of our clients on every project — large or small. We provide a high degree of craftsmanship and take great pride in a job well done. We aim for minimal disruption during the course of a project and always endeavor to make it an enriching experience for our clients.
Howell Paving, Inc. is committed to performing quality work on all projects. These efforts have been recognized by the National Asphalt Pavement Association (NAPA) as well as the Illinois Department of Transportation.
Howell has twice been the recipient of the NAPA National Quality Initiative Award. The most recent award recognized an 11 mile stretch of Interstate 70 completed in 1999. This project was selected as one of eleven finalists for the Sheldon G. Hayes Award, NAPA's highest award for quality construction.
In 2022 this project was awarded the Perpetual Pavement Award by conversion from the Asphalt Pavement Alliance.
Key Contacts
Charles A. Adams, Chairman
Holly B. Adams, President
R. Scott Britton, Senior VP, Operations
Jamie L. Callison, Estimating
Barbara R. Love, Chief Financial Officer
Our Commitment
The management of Howell is committed to providing a safe, drug and alcohol free, and healthy working environment. Written safety and health programs have been the backbone of our commitment. We expect all employees, subcontractors and individuals to abide by our safety and health policies and to share our commitment to a safe work environment.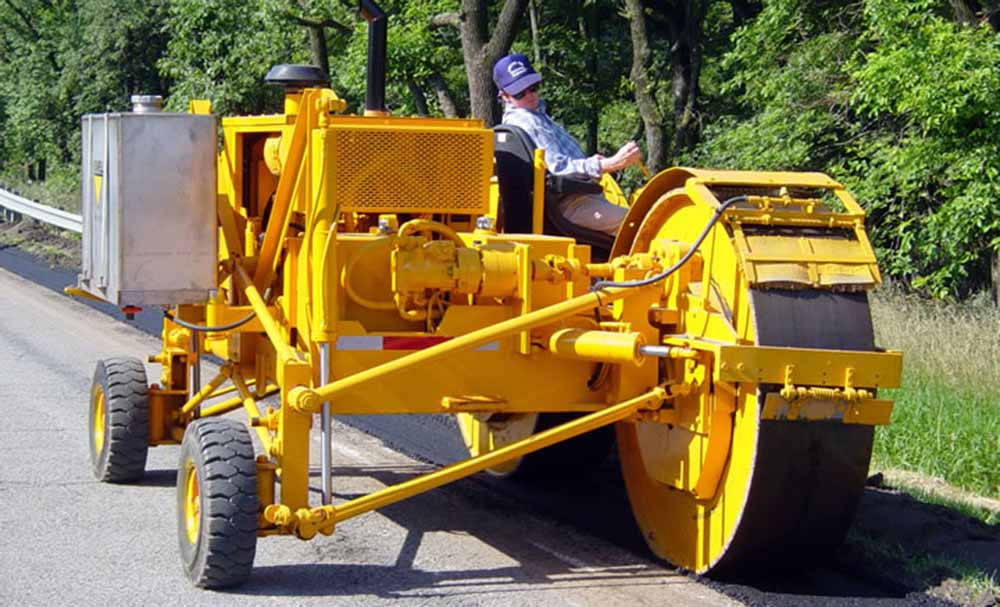 Our project expertise ranges from parking lots to multi-year interstate projects.

Corporate HQ - Mattoon
1020 N. 13th Street
P. 0. Box 1009
Mattoon, IL 61938
(217) 234-8877
(217) 234-4226 fax
howell@howellco.com

Salem Office
#1 Industrial Drive
P.O. Box 1115
Salem, IL 62881
(618) 548-8064
(618) 548-8017 fax
salem@howellco.com